THIS IS THE PRIVATE SANDBOX OF USER Genesjs.
Welcome to the Ultimo Fanon Wiki sandbox!
This page exists so that you can practice editing or formatting (see Help:Editing) without changing any serious content. Feel free to try wiki editing out here first.
There is a tutorial on the Central (coordinating) Wikia that will step you through more of the things you can do. Wiki allow for rather complicated formatting. It can look overwhelming when you begin, but don't let it worry you. Just start with the basics... enter some text, and learn the other pieces as you go. Your content contributions are welcome and important. The wiki is a collaborative effort and others can help with formatting and other improvements.
Best wishes!
Front Page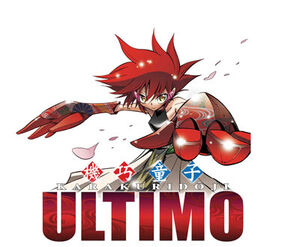 Today is October 16, 2018
Hi! Welcome to the Ultimo Fanon Wiki! This Wiki covers anything Fanon that relates to the beloved manga series Ultimo! Feel free to place your Ultimo fan fiction here, such as characters, stories, roleplays, etc. (As long as it's appropriate. There will most likely be young members here, so having any adult-oriented material here would be a bad idea....). Please edit here often and help make this one of the best Ultimo websites ever to exist!
There are currently 24 articles
Overview · Wiki tutorial · Help pages · Forum
Announcements
Featured User
Who do you want to be the first Featured User?
Next Featured User of the Month!
Featured Character
Seven Fangirls From Hell
No current Featured Articles are present.
Featured Article
There are no featured Articles presemt.
Helpful Wiki Tips
When you're editing, always organize your articles into headers and sub-headers. It will look much nicer than keeping it together in one big page, and it will help other users find the section that they are looking for in your article.
When you create an article, be sure to categorize them appropriately into one of the main categories; Heroes, Anti Heroes, Villains, Objects and others, Locations, Super Forms, Roleplay Pages or Fan Fiction; it'll make finding your articles a lot easier.
Use the community as your helpdesk! If you can't do something or something's going on which is not right, then ask fellow users and admins for help. If we can't help, then you could ask on the Help Wiki!

Help Out!
Do you need something to do? Well then, help out!